TECH TV: THE VORTEX PRINCIPLE Click to watch
Vortex Aerodynamic Splashguard™ Tech represents a quantum leap shift from a decades old one dimensional profile to the worlds first purpose built ventilated spray suppressant fuel saving mudflap™!
''Truth'' on Innovation
First its ridiculed , second its violently opposed , third its accepted as self evident - Arther Schopenhaur
As a one-way valve, Vortex's Smart airflow mudflap™Tech captures otherwise unwanted recirculated water and air through the air intake & exhaust ports of the flap. This not only reduces force drag ( air pressure) on the tire side vs the traditional mudflap, especially advantageous with advent of proven low resistance wide base singles technology ( less tire combined with solid traditional 24" flap means more non porous surface area exposed = more drag) , but parasitic (suction) drag that occurs on the logo side (backside) of the flap. At speed, air is trying to rush back in to fill the void the vehicle just created. Most drag occurs at the rear of the truck- especially the trailer. Dead airspace behind a truck or traditional mudflap is the root cause of drag that effects fuel economy!
PACCAR studies,
and UTC SimCenter demonstrate that airflow (search slotted/slatted/ mudflaps) flaps are more efficient resulting in a 1/2 to 1% fuel reduction. For the average trucker that means a $400 - $1000 savings per year! For the environment it means 1.5 less tons of CO2 per truck entering the atmosphere each year. The truth about innovation by default, requires change. Understandably, change isn't easy. Time has a way of proving integrity. Integrity begets trust; Trust begets change. Though the road hasn't been easy, we're thrilled that after 28 years in the making, to be included as part of OE's efforts like Kenworth & Peterbilt, and Volvo (who`ve since discovered a monumental 1% FE ) were among the first ever aerodynamic truck builders who both ``heard`` and responded to fleets and environmental advocates' (understandable) concerns about FE and C02 reduction and respectively launched (PACCAR) and debuted (VOLVO) our tech at North Americas highest tech symposiums every since we first debuted at GATS 2001... While the rest ''followed''. As such, by default of our actions, not least as blocking IP owners to such a proven integral piece of disrutpive truck design, we`re both humbled and honord to have been included among such a host of innovative aero tech innovators that have sparked such unprecidented REVOLUTIONARY change, resulting in the kinds of most Xtreme stealth truck/trailer performance and hauling stances our planet has ever witnessed !
Volvo`s race engineers even came up with a Stealth `` IRON KNIGHT LAND SPEED RACE TRUCK`` race version only. Though it might go without saying, for common sense to prevail, the '' Iron knights'' purpose built race only air extractors ( fostering max airflow with ''bare bones'' debris protection ) by default of its '' open faced rear projecting air diffusers/vents'' otherwise ( in real world) would logicly direct sand lasting tar staining debris ``straight`` back on approaching (following) vehicles compromising the intended purpose of mudflaps rendering them innapropriate for real world... As such Vortex`s ``real world`` solution captures the best of both worlds. Real world air extraction and drag reduction without compromising ``protection`` & performance.
Vortex, being 1st ( to both patent and commercialise as destany planned it ) had a clean slate to engineer such optimal balance, through the introduction of ``downward facing air diffusers/vents``. As such, since in the real word, a mudflaps prime focus is to ``protect``. Vortex is the only ``pratcial`` way to optomise and ``safely`` capture the the benefits of ``air flowing through a mudflap`` . The Iron KNIGHT is such a sweet looking truck we couldn`t resist showing you what our tech would look like on such an engineering marvel as its proven to be ...

Huge congrats Aug24th Volvo achieves land speed record ...
RON KNIGHT Vortex Version of Street legal Concept ...
IRON KNIGHT STREET LEGAL VERSION Think about it commercialy available since 2001... That Xtreme hauling stance balanced with both high performance drag reduction and vehicle protection (Safety) in mind is exactly how our tech will look and perform on your fleets stealth aero truck and trailers !
The NTEA & ATRI have concluded aerodynamic (vented) mudflaps are among the cheapest means of going green without breaking budget. NACFE REPORT (pgs 25,26 &30 ) 45% adoption Rate (trailers) & 30%trucks on top 10 largest fleets (trailers) in North America. 2nd most popular all around FE solution for Trailers.
Where form ought always follow function, our patented proprietary perforated mudflap™Tech (under the protection of 7 subsequent international "utility" patents dating back from 1985) incorporates a series of optomized porous aero - hydro dynamic ( AKA Louvered, vented or slotted FINS or openings ) ports that facilitates the rapid dispersion of air mixed with spray through the flap (or fender-well). Instead of one large swirl of air rushing in behind the traditional flap, taking the path of least resistance, the series of mini eddies (vortices) created behind the flap fins produces a venturi effect that smooths the (otherwise drag producing stagnant ) air mixed with spray & road grime (downwardly) away from the vehicle, back to the road where it came from while smoothing critical airflow beyond the rearmost portion of the vehicle/trailer.
EXCLUSIVE PROPRIETARY PATENTS
Our comprehensive portfolio of utility patents predates any other, making it impossible to be fooled by knock off's. Mudflaps with "holes" didn't exist until we first commercialized at GATS 2001. History speaks volumes.... from inception Vortex's award winning perforated/porous signature design, and proven high performance flow through stealthy attributes, established the fundamental hallmarks of the worlds first aerodynamic mudflap™.
Vortex is not only the "original " It's impossible for any flyswatter to channel rear spray down!
click - Scroll to patent portfolio on linkedin
More about our IP's & Why "being first really Matters" ...
UNMATCHED DURABILITY: Click to watch
UNMATCHED PERFORMANCE:
By optimizing airflow, diffusers facilitate cooler tires and brakes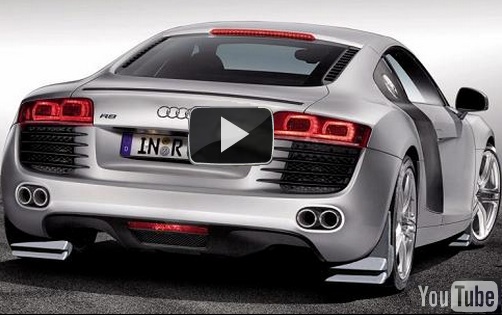 UNMATCHED SPRAY SUPPRESSION & PROTECTION